Date cultivars different in color but mainly two colors, yellow and brown, are dominant in most cultivars. Organic dates cultivars have three main groups: soft (wet), dry and semi-dry. Organic dates harvest time is between mid-October and mid-August usually lasts until the end of June.
Organic Dates contain 25 percent sucrose, 50 percent glucose, albumin, pectin, and water. Besides, it contains various vitamins such as vitamins A, B, C, E, and some minerals.
The highest calorie content in organic dates is caused by carbohydrates. In addition to their calorie, organic dates hold extremely useful and essential minerals and vitamins. Moreover, they have a high amount of fiber that will make you feel satiated during a busy day at work. To be more specific, only one 3.5-ounce serving (100 grams) of organic dates, can provide about 20 percent of a person's daily requirement of potassium, along with 7 grams of fiber, 2 grams of protein, and several types of antioxidants. Also, dates are a good source of copper, manganese, vitamin B6, magnesium, and iron.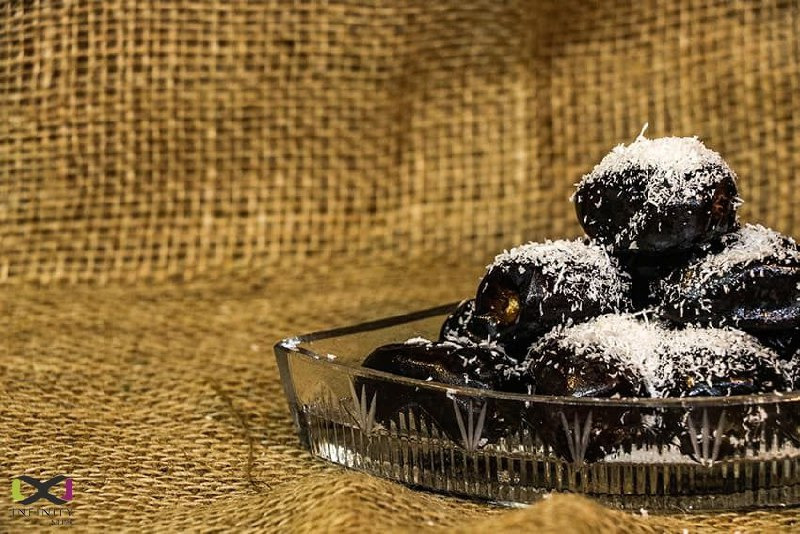 Now, here comes the question that are all the available dates in the market organic or not?
All types of dates are organic because there is no need for pesticides or any chemical fertilizers. The use of pesticides is rare in most date farms. Medjool dates are a perfect example of organic dates.
As a matter of fact, Medjool dates are a type of fresh fruit. Most people mistakenly think that this type of date is a dried fruit. The fact is that Medjool dates are harvested from the date palm, cleaned, sorted, and packaged right away. They are never physically or chemically dried. In other words, no drying process happens. Medjool dates have a rich, almost caramel-like taste and a soft, chewy texture while other dates are usually smaller and have a firm flesh and a sweet, delicate flavor. Growing Medjool date is an exhausting process. It takes about seven years for a tree to start producing. Once that happens growers must go up and down the trees 12-15 times a year to tend to the dates. Interestingly, farmers call their growing areas "date gardens" or "date groves", not fields! To sum up, organic dates are different from other types of fruits. They never treated with pesticides. The desert-like climate does not allow for insects or pests to survive so it is not necessary using any pesticides or chemical materials. It is important to be concise about the place or person from whom you buy dates. Otherwise, low quality dates will come to your home! Infinity Nuts, is one the best and reliable supplier of various types of dates. This company will provide you clean, high-quality, and organic dates and fruits.
Is it ok for everyone to eat organic dates daily?
Dates are high in natural sugar, so many people think they may not be suitable for them. However, these sweet fruits are packed with plenty of nutrients, making them an excellent snack in moderation. They are full of nutrients and have a lot of health benefits. Additionally, they are high in fiber which is good in cleansing the intestinal tract. So, they qualify to be called a superfood.
Furthermore, Dates are rich in magnesium – a mineral known for its anti-inflammatory benefits. One study found that "inflammatory indicators" in the body such as CRP (C-reactive protein), TNF (tumor necrosis factor-alpha), and IL6 (interleukin 6) were all reduced when magnesium intake was increased.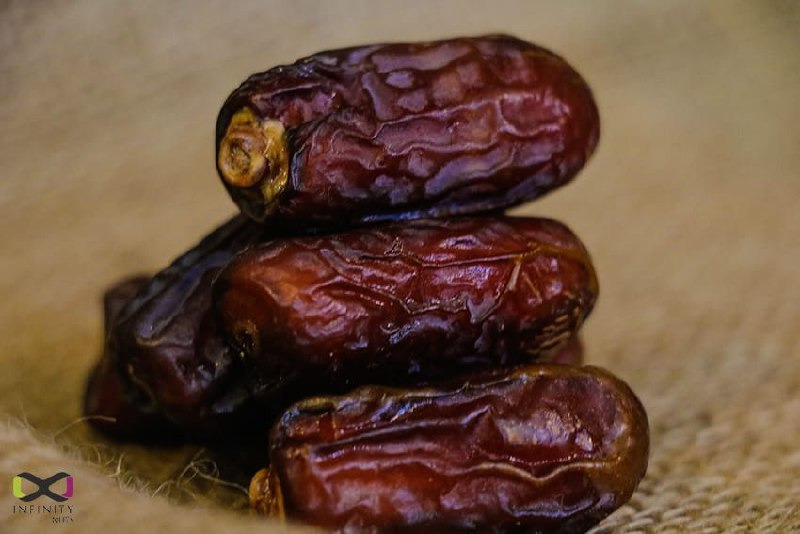 Organic Dates & fitness
To become in shape, eight almonds and two dates are highly suitable since they offer around 150-200 calories and will fire up your metabolism, stabilize your blood sugar, stop you reaching for the coffee, and help your body produce vital melatonin later in the evening to help you sleep. It must be remembered that dates are rich in iron and dietary fiber but eating a lot of them will lead to weight gain. So, avoid eating a bunch of them if you are trying to lose weight. It is also possible to soak dates for a few hours and eat them in the morning after waking up.
It also a good option to make smoothies with organic dates. Since it has lots of benefits, you can mix it with peanuts, milk, biscuits, and banana. The outcome will extremely impress you. It is delicious and beneficial for women, children, and even athletes. Another amazing drink that you can make is to mix coconut, peanut butter, milk, banana, chocolate powder, and organic dates. The result will be delicious.
Another creative and delicious snack with organic dates can be made as below.
To make this delicious snack you need fruit, such as apple but you can use any kind of apple you prefer. You also need date caramel, unsweetened coconut flakes, chocolate chips, and coconut oil. Ultimately, melt the chocolate chips and coconut oil in a small bowl in the microwave. Drop the chocolate mixture across the coconut and mix thoroughly. Snack is served. Bon appetite! Infinity Nuts is also sharing some easy and simple recipes on its website and social media. Do not miss them.
Be sure that all these above-mentioned recipes are safe and healthy. To elaborate, these mentioned recipes have only 121 calories, 0mg Cholesterol, 0g trans-fat, 18 g sugar, 5g fat, 3 g protein, and 2 g saturated fat. They are super simple and fun to make. You need to have only some organic dates, milk, banana, chocolate powder, coconut oil, and peanut butter. That is all. Great kid-friendly recipes are ready.
End Item