The 11th International Conference on Social Robotics (ICSR 2019), organized by the Robotics lab at University Carlos III of Madrid, was held on November 26-29, 2019 in Spain.
Special Mention Award in the most important prize at ICSR 2019 which is granted to innovative and functional designs.
"MAYA: An Intelligent Elephant Social Robot" is designed by Elham Ranjkar, Raman Rafatnejad, Ali Amoozandeh Nobaveh, Ali Meghdari and Minoo Alemi.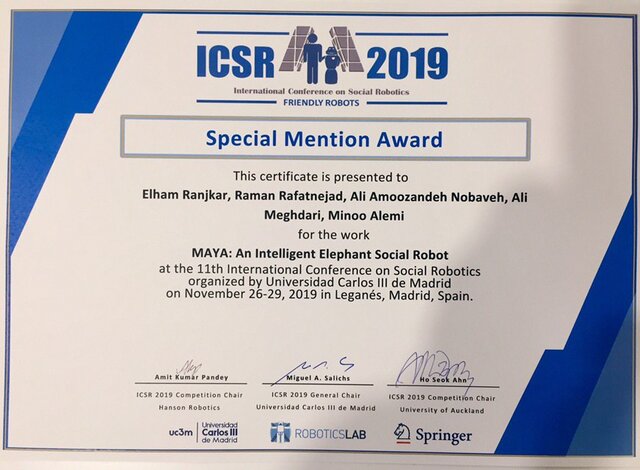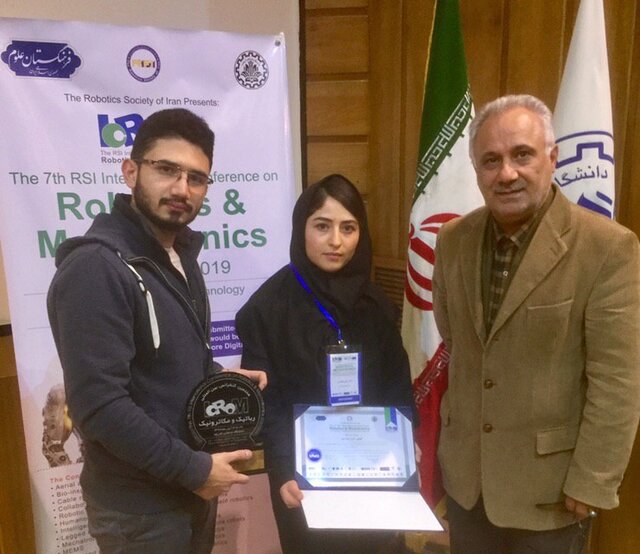 End Item
Follow us on Twitter @Isna_Int