Iran condemns Bamiyan terrorist attack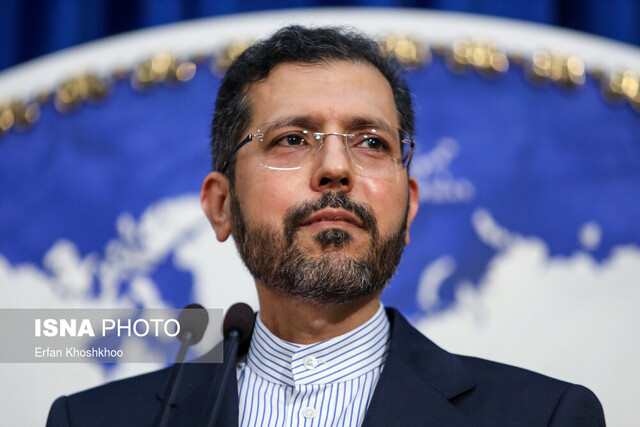 Tehran (ISNA) – Iranian Foreign Ministry spokesman, Saeed Khatibzadeh condemned the Tuesday terrorist incident in the Afghan city of Bamiyan, which killed and injured dozens of civilians including innocent women and children.
Khatibzadeh also expressed sympathy with the government and nation of Afghanistan.
End Item
Follow us on Twitter @Isna_Int
در زمینه انتشار نظرات مخاطبان رعایت چند مورد ضروری است:
-لطفا نظرات خود را با حروف فارسی تایپ کنید.
-«ایسنا» مجاز به ویرایش ادبی نظرات مخاطبان است.
- ایسنا از انتشار نظراتی که حاوی مطالب کذب، توهین یا بی‌احترامی به اشخاص، قومیت‌ها، عقاید دیگران، موارد مغایر با قوانین کشور و آموزه‌های دین مبین اسلام باشد معذور است.
- نظرات پس از تأیید مدیر بخش مربوطه منتشر می‌شود.