Sonia Gomari is one of the famous women in Iran who successfully achieved slalom medals in the Asian Games 2014 for the first time of history. After that, slalom was recognized in Iran as a sport that can make Iranians proud, therefore a lot of investment was made in this field. Nobody can forget Sonia's happy tears after winning the last game.
Unfortunately, after Asian Games back injury did not allow her to continue her activities as a champion.
Sonia was born in Kermanshah city located at the west of Iran and is one of the war-torn area, endured many hardships on the term of training before Asian Games. First, she learned swimming and broke Iranian records at the age of 12 and then she became acquainted with the field of sailing and began her career with a worn-out boat left over from the 1980 Iran-Iraq war. She says, "Although my oar with the weigh more than 3 kilos and extremely heavy, I was training to be strong".
Sonia after saying goodbye to sports early and when she was 27 years old, she was depressed for a while because she couldn't continue her activities and needed to lumbar spine surgery.
However, she did not want to give up. She tried coaching work for poor children. By inviting 25 Olympic, Asian and Paralympic champions, she set up a sports charity to teach various sports freely to orphaned and poor children. She says, "We have no support from the government but we commit give the beautiful world of sports as a gift to poor children. I'm really amazed at the talent of working kids in swimming and I'm sure there are good talents among them who can be champions in future".
Sonia Gomari the smiling girl from poor area of Iran who tried hard to be champion, now is fighting in the bigger field. She makes the poor children happy and helps them to improve. Sonia Gomari really is more than a real hero and a heroine star that shines like jewelry in Iran sport History.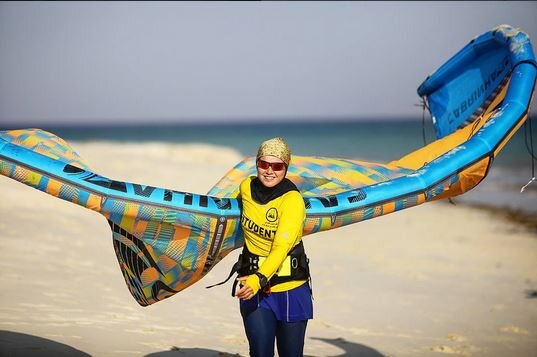 End Item