Pointing to the medical terrorism against Iranian people, Ali Bagheri said, "Iranian Judiciary's High Council for Human Rights in cooperation with relevant agencies including Ministry of Intelligence handed the names of 45 American natural persons, who were somehow involved in the cruel and inhumane sanctions against the Iranian nation, to the Tehran prosecutor".
"With all legal and judicial tools that we have at our disposal at the domestic and international levels, we're standing up to such crimes with strong determination," he added.
Bagheri noted, "Iran is a leading country in treating various diseases despite all restrictions. This does not downplay the inhumane nature of the conduct of Iran's enemies, particularly the US".
He said the Iranian youths are doing their best to prevent any disruption to the country's health sector.
"As the judicial apparatus, we strive to not let the enemies' hostile acts go unanswered," he said, adding, "The Americans have been exerting maximum pressure on Iran and the European countries are cooperating with this effort and have even extended the sanctions to include the health sector."
He explained that many crimes have been committed with regard to the cruel sanctions. The European countries, he added, which have imposed sanctions on the supply of medicine to Iran, are not different from members of the Daesh (ISIS) terrorist group and other terrorists.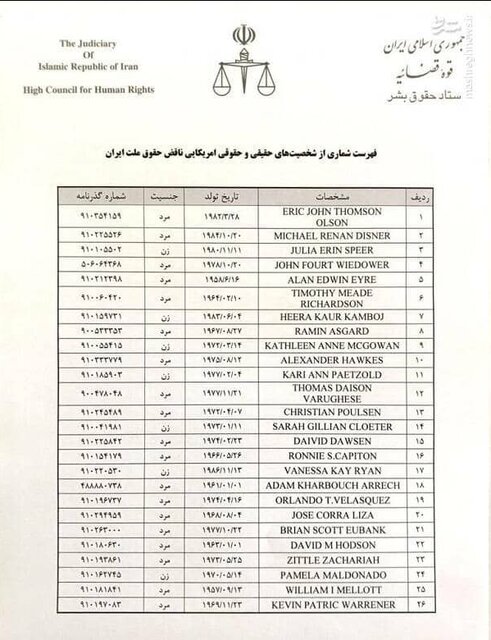 End Item
Follow us on Twitter @Isna_Int