The new International Maritime Organization (IMO) rules set global limits on sulphur content of fuels from the current level of 3.5 % to 0.5 %, to curb pollution produced by the world's ships. Consumers and producers of HSFO will both be affected significantly by this change.
Global refineries are getting ready for raising their output of low-sulphur residual fuels (LSFO) and marine gasoil (MGO) to conform themselves with new shipping fuel standards that will be announced on Jan. 1, 2020.
The Chinese Sinopec Corp is among many refineries that have started very low-sulphur fuel oil output. PetroChina has also planned to produce 4 million tonnes of VLSFO in 2020.
What are Prospects for Bitumen Market?
By #IMO2020 coming into force, the future of pricing bitumen will be dependent on refineries' decision to produce High-sulphur fuel oil (HSFO) or not.
Many refineries in the Europe have already stopped producing bitumen and others aim to reduce output, due to lower profitability in High-sulphur fuel oil.
Some Market analysis argues that the raft of modernizations and closures of bitumen plants could lead to less bitumen being produced. They suggest shortages of bitumen supply are expected, as refineries in South Korea, and Singapore are changing to LSFO production, which price will increase up to 500 $/MT in 2020. At the same time, several refineries may switch to more bitumen, since they do not have access to infrastructures required for LSFO.
How is the Future for Bitumen Price?
Higher volatility in HSFO values will translate in increased hedging risks for bitumen market, unless the historical connection between HSFO and bitumen prices disconnects as a result of IMO 2020.
At present bitumen exports are predominantly priced as a differential to High-sulphur fuel oil assessments. As Argus media has reported recently, IMO 2020 will accelerate the decoupling of the link between bitumen and fuel oil, which means new pricing tools are needed for a changing market.
The way bitumen is priced is already starting to change, with more flexible terms and more regular price adjustments already evident in some European countries. As the relationship with HSFO dislocates and fuel oil becomes more volatile and less reliable as a bitumen price benchmark, both buyers and sellers are reluctant to agree on long-term contracts linked to fuel oil, meaning some in the market are looking for an alternative pricing system.
Some Asian countries such as Singapore have decided to link bitumen prices to crude oil, instead of HSFO; however, the Middle East is still unclear about the future of prices. Main exporters of bitumen in the Middle East including Jey Oil, Infinity Galaxy and Pasargad Oil predicts the bitumen prices be linked to crude oil in next year.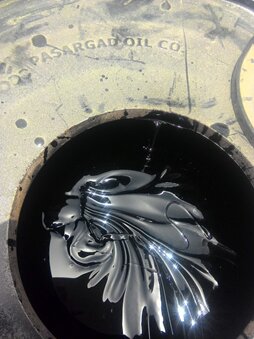 End Item