During the meeting, the top diplomats discussed bilateral relations and international issues.
Zarif is to hold meeting with the Speaker of Bangladesh's Parliament this evening.
Earlier Wednesday, the Iranian foreign minister held talks with Prime Minister of Bangladesh, Sheikh Hasina in Dhaka.
They conferred on a host of issues concerning bilateral relations, especially the ways to strengthen the ties in economic, cultural and study sectors, the latest regional developments, Iran's efforts to de-escalate the regional tensions, and Iran-Bangladesh cooperation in the Organisation of Islamic Cooperation and other international organisations.
The officials have also exchanged views over the issues related to Rohingya Muslims.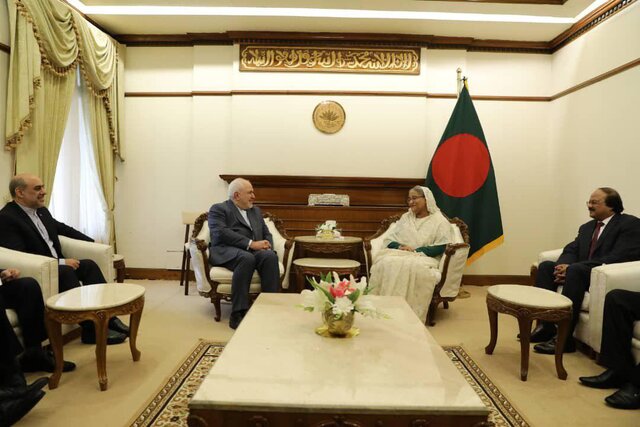 Zarif arrived in the Bangladeshi capital of Dhaka as head of a high-ranking politico-economic delegation to hold high-level talks with senior officials of South Asian country and attend the Indian Ocean Rim Association summit.
End Item
Follow us on Twitter @Isna_Int