In its description of Iran pavilion, the newspaper said, "Banqueting tables stretch down the room, laden with cutlery flowers, fruit, candlesticks, toy horses, while a giant chandelier reaches overhead".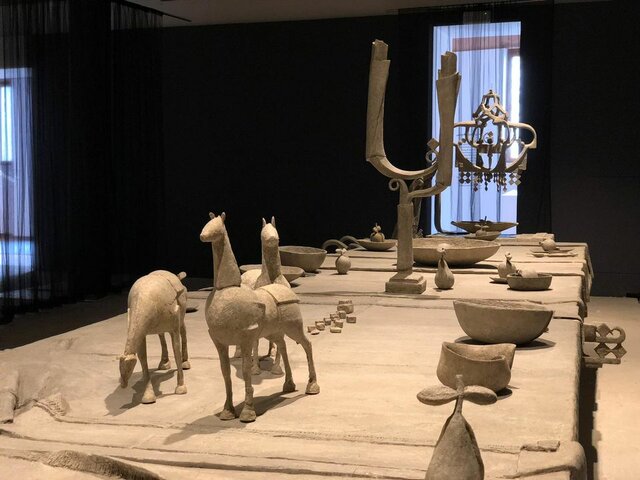 "The haunting installation is entirely fashioned from grey paper maché by the veteran Iranian artist Reza Lavassani, in a meditation on the cycle of life. Nearby an old man's empty armchair awaits, signifying absence, and death. Shipped to Venice in five crates, the work is a highlight of the Iranian national pavilion. A second artist Sami Alikhanzadeh uses found photographs to create haunted hanging transparencies of young Iranian women of the past, defined by simple dresses and shoes," the newspaper added.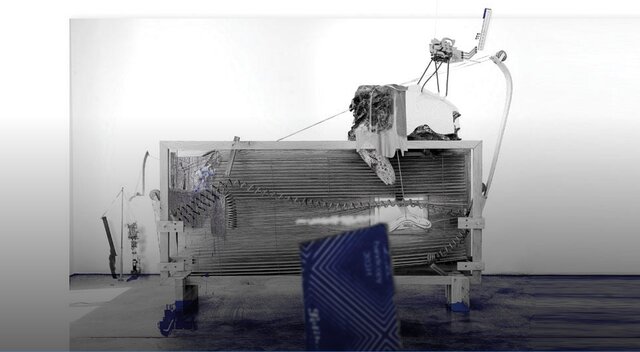 Lithuania, Zimbabwe, Mongolia, Portugal and Estonia have the other must-see pavilions of Venice Biennale 2019, in Art Newspaper view.
Iran pavilion titled "Of Being and Singing" is located on Fondaco Marcello, San Marco 3415. Reza Lavassani, Samira Alikhanzadeh, Ali Meer Azimi have displayed their artworks at the event as the representatives of Iran.
Describing Iran pavilion, the official website of Venice Biennale said, "The collective wisdom of Iranian artists through the centuries is infused either for or against various philosophical and mystical concepts besides aesthetics. The concept of Mundus Imaginalis is one of the main paradigms especially in Iranian visual art. The Iranian archetypal painter has always believed in representing the image of the original through materialistic perception. This collective heritage is readable in the works of contemporary artists through novel theories and paradigms. This phenomenon becomes more interesting when it merges with Western approaches and artistic trends in the post-Internet era".
The 58th Venice Biennale is being held 11 May to 24 November 2019 in Venice, Italy with the participation of 90 countries. Ghana, Madagascar, Malaysia and Pakistan experience their first attendance in the great event.
End Item