Van Ham auction house was founded by Carola van Ham in 1959 in Cologne.
During the upcoming auction, the artworks of Iranian artists will go on sale in three categories, including discovery, post war and contemporary.
The artworks will be sold in three sessions on May 29 and June 5 in Van Ham Art Auction in Cologne.
Seyed Asadollah Shariatpanahi, Ahmad Nasrollahi, Ane Mohammad Tatari, Shahram Karimi, Vahed Khakdan, Bahman Mohassess, Massoud Arabshahi, Farideh Lashai and Reza Derakshani are the Iranian artists whose artworks will attend the auction.
It's been six decades that Van Ham auction house is considered as a well-known cultural center in Cologne, Germany.
The international center holds around 16 auctions annually, classified in different categories and collections. It also offers the online sale opportunity in its website, along with live auctions.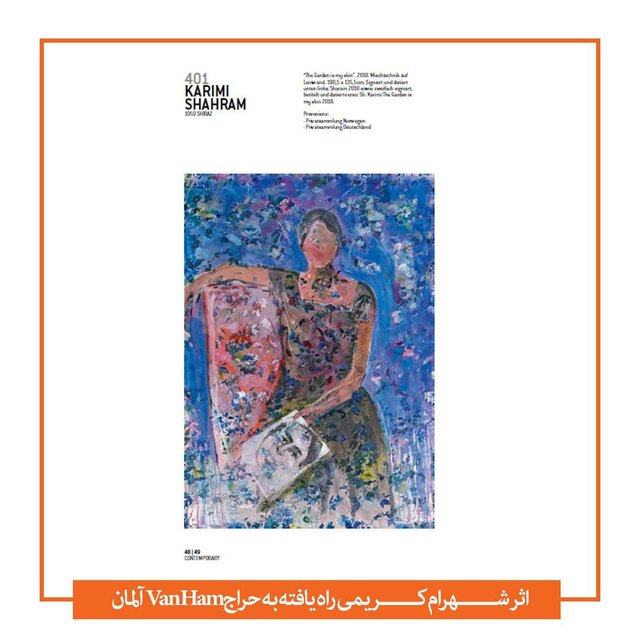 End Item