Iran FM, Hamas Chief hold phone talks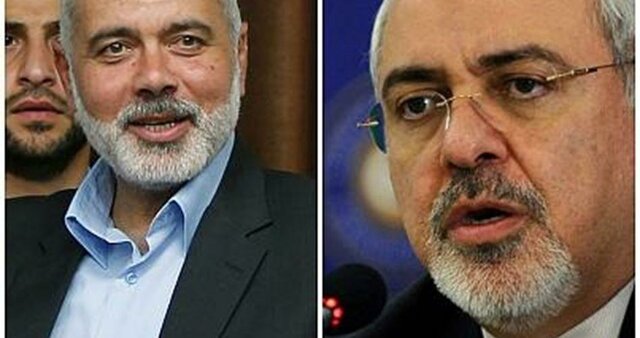 Tehran (ISNA) - Iranian Foreign Minister, Mohammad Javad Zarif and Ismail Haniyeh, the head of Hamas Political Bureau, had a phone conversation.
During the talks, the two sides conferred on the latest developments in Palestine and the region.
End Item
در زمینه انتشار نظرات مخاطبان رعایت چند مورد ضروری است:
-لطفا نظرات خود را با حروف فارسی تایپ کنید.
-«ایسنا» مجاز به ویرایش ادبی نظرات مخاطبان است.
- ایسنا از انتشار نظراتی که حاوی مطالب کذب، توهین یا بی‌احترامی به اشخاص، قومیت‌ها، عقاید دیگران، موارد مغایر با قوانین کشور و آموزه‌های دین مبین اسلام باشد معذور است.
- نظرات پس از تأیید مدیر بخش مربوطه منتشر می‌شود.