The Istanbul Fellowship Program, which was launched by Turkish Press and Publishers Copyright & Licensing Society (TBYM) for the first time in 2016 with a view to contributing to cooperation between Turkish publishers and publishers around the world and turning Istanbul into a copyrights market, was held for the fourth time in February 26-28, 2019.
The event hosted 300 publishers from 100 countries.
During the tree-day program, the participants attended seminars and business meetings as well as working dinner with publishers from Turkey and other countries.
Each participant is equipped with a table in a large space that lies adjacent to the International Eurasia Book Festival, which is continuing its run this week through Sunday (March 3). That show, this year with the theme "A Long Story," is one of many in Istanbul in which publishers and sellers put up stands to sell books to consumers at a discount.
Special seminars included criminal literature, the status of children's books in the world, independent publishing, regional publishing industry, publishing marketing and Latin American books market.
Qoqnoos Publishing Group, Pol Agency and Aradman publishing company from Iran had participated in the 4th Istanbul Fellowship Program. Moreover, 100 publishers from Turkey and 200 publishers from other countries across the world attended the event.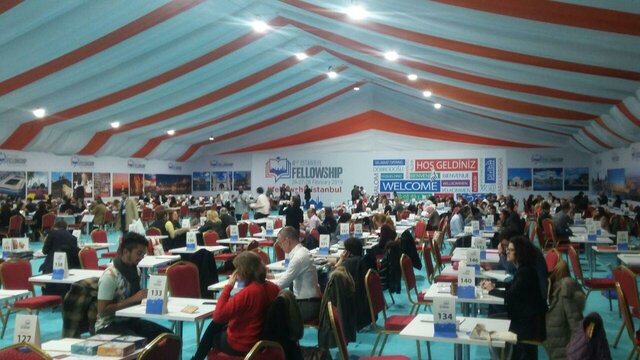 End Item