During the meeting, the two sides welcomed further cooperation between Iran and Lebanon in all areas particularly in most significant regional issues like Syria and the Syrian refugees in Lebanon.
They also touched upon the ongoing negotiations on Syria, exchanged views on the Arab country's crisis and underlined the need for finding a political solution to it through political talks.
Mr. Zarif has also met with Lebanese President, Michel Aoun at the Baabda Palace on Monday.
During the meeting, the two sides discussed political, business, and economic relations between Iran and Lebanon.
They also conferred on the readiness of Iranian companies to participate in Lebanese projects.
Regional issues, in particular the issue of Syria and its displaced people in Lebanon, were also discussed in the meeting.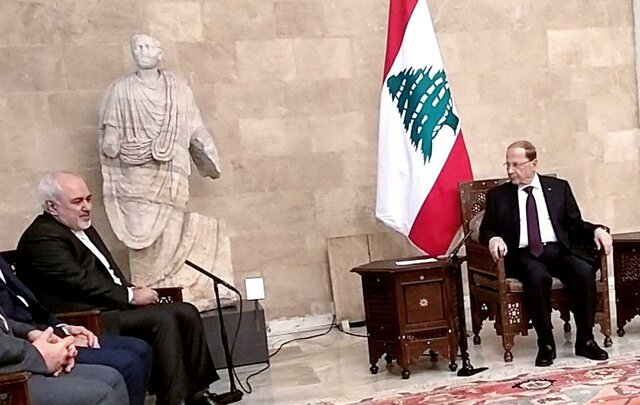 Moreover, Iranian Foreign Minister held talks with Lebanese Prime Minister, Saad Hariri in Beirut.
During the meeting, the two sides conferred on bilateral ties and regional issues including Syria and Yemen.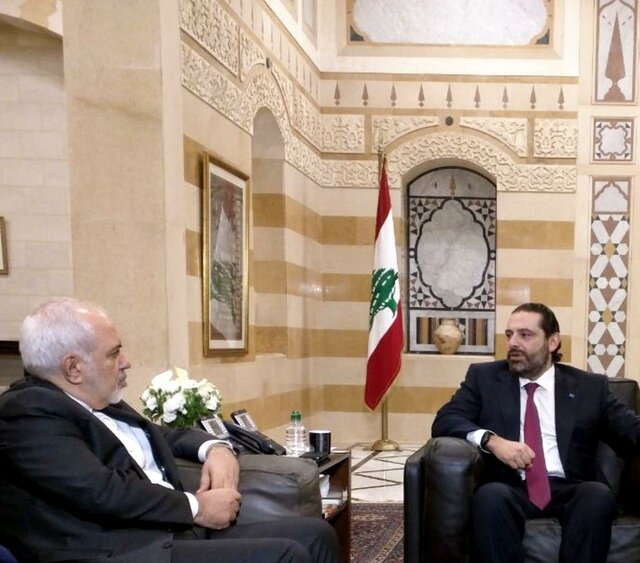 Additionally, Mr. Zarif has held talks with Lebanon's Parliament Speaker, Nabih Berri as part of his two-day visit to the Arab country.
During the Monday meeting, the Iranian foreign minister congratulated the Lebanese official on the successful formation of Lebanon's government which became possible by the parliament and Berri's hard efforts.
The two sides further exchanged views on ways to develop and deepen mutual relations and parliamentarian cooperation and expand trade and economic ties with a focus on public and private sectors' participation in projects in Lebanon.
They also discussed regional issues including those of Palestine and Syria.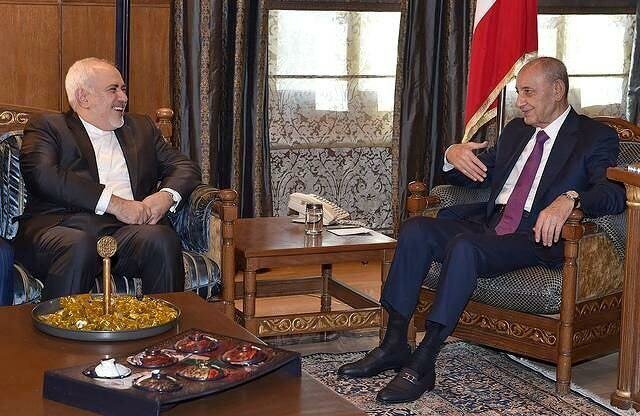 End Item