1) Mashhad city
Imam Reza Shrine
The presence of Imam Reza Shrine, the eighth Imam of Shiites plays a big role in attracting tourists in Mashhad. The popularity of the Imam to the Shiites has caused that many of them visit Mashhad for pilgrimage. Moreover, the unique architecture of the Shrine makes it more specific.
Ferdowsi Tomb
Ferdowsi with world renown is one of the prominent Iranian poets who kept the Persian language alive by writing Shahnameh. His masterpiece, Shahnameh, has translated in many languages worldwide. Ferdowsi is famous for his wisdom thoughts and his ability to write epic poems. Ferdowsi's tomb is located in Toos within 25 kilometers of Mashhad. The area of this complex is near to six hectares includes garden, pool, statue of Ferdowsi, library, museum, and administrative building.
Nader Shah Afshar Tomb
Nader Shah was the king of Afshari series who is well-known for his great and multiple conquests. This complex is about 14 thousand square meters with different areas. The museum consists of weapons, coins, and personal belongings.
Harooniye Monument
This building is the oldest building of Toos which was the prison of Harunal Rashid, the fifth caliph of Abbasi. This place is a pre-Islamic fire temple. The entire building is built with brick.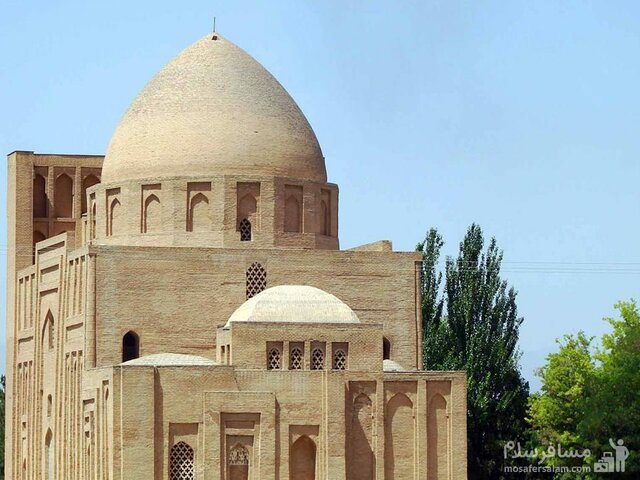 2) Neyshabur city
Neyshabur is a historical city within 128 kilometers of Mashhad. This small city consists of many different tourist attractions.
Khayam Tomb
Omar Khayam is a well-known Iranian scientist, philosopher, mathematician, astronomer, and poet. Although he is most well-known for his intelligence in math, his poems have a worldwide reputation and translated in English by Edward FitzGerald. This complex consists of a beautiful garden, museum, and an inn.
Attar Tomb
Attar is an Iranian mystic and poet that his precious poems lead human to the path of truth. The tomb is designed with traditional tiles which make it very specific and eye-catching.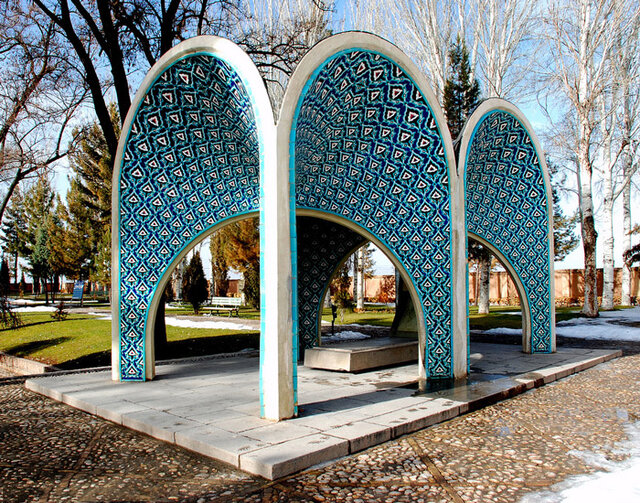 Wooden Village
This village is built by an Iranian architect and is one of the best tourist attractions in Neyshabur. Special lightning and beautiful design work together in perfect harmony.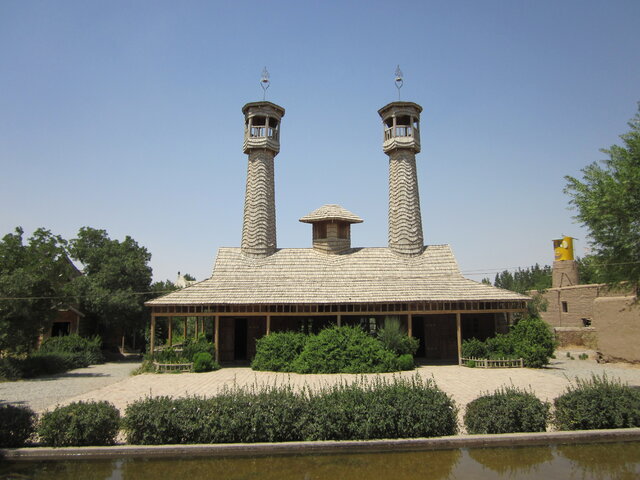 3) Kalat city
Kalat is a city in the north east of Khorasan. Due to its breathtaking nature and historical monuments, it is an excellent destination for tourists.
Qaresu Waterfall
Qaresu waterfall is located in the south west of Kalat. It consists of eight beautiful waterfalls which are situated in the heart of mountains.
Khorshid Palace
Khorshid palace is one of the most beautiful palaces in Iran which was built by Nader Shah command. The architecture of this palace is a combination of Iranian and Indian architectures. This 3-story palace is situated in the middle of a large garden, and each room is decorated with pretty paintings and moldings.
4) Dargaz city
Dargaz is a city within 255 kilometers of Mashhad. Tandooreh National Park is one of the best wildlife habitats and has the most picturesque and deepest sloping valleys and hillsides. This park is the best place for Persian Leopard and is a natural habitat for animals such as hogs, felines, red foxes, wild goats, wolfs, and eagles.
5) Torqabeh and Shandiz
These two places are green villages near Mashhad which are very famous and important for the pristine natures and the variety of food and traditional restaurants. Shishlik, the Iranian food which is well-known and recorded globally, is one of the reasons of visiting Shandiz.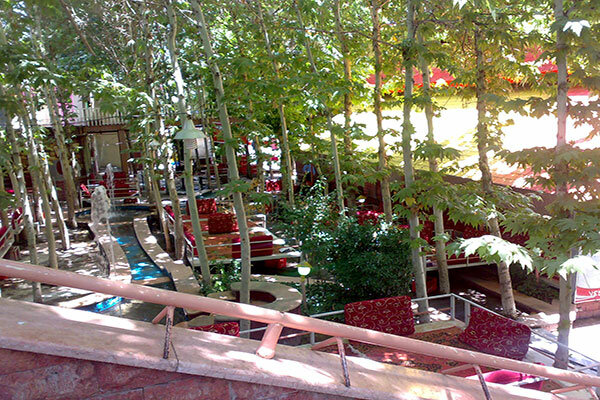 Torbat Heydarieh, Taybad, Sabzevar, Quchan, and Gonabad are the next five cities respectively.
End Item
Edited by: Sepideh Hashemi