The first Iranian Film Festival New York will be held January 10-15, 2019 in the United States of America.
The festival's opening night will be the NY premiere of Bahman Farmanara's "Tale of the Sea". Iranian films including "Take Me Home" and "The Report" directed by Abbas Kiarostami, "76 Minutes and 15 Seconds with Abbas Kiarostami" by Seyfolah Samadian, "I Want To Dance", "Tale of the Sea" and "Tall Shadows Of The Wind" by Bahman Farmanara, "3 Faces" by Jafar Panahi, "The Home" by Asghar Yousefinejad, "Pig" by Mani Haghighi, "Sly" by Kamal Tabrizi, "Hendi & Hormoz" by Abbas Amini and "Sheeple" by Houman Seyyedi will be screened at the event.
The first Iranian Film Festival New York presents a selection of acclaimed and award-winning films from one of the world's most vital and distinguished national cinemas. The festival aims to unite two strands of Iranian moviemaking – the classic art-house Iranian cinema beloved by cinephiles around the world, and new cutting-edge works that showcase the adventurousness and daring nature of younger Iranian directors.
Iranian Film Festival New York is co-founded and co-programmed by the Festival Director, Armin Miladi, who distributes Iranian films internationally and runs the annual Iranian Film Festival of Australia, now in its eighth year and by film critic Godfrey Cheshire, who has written extensively about Iranian cinema. The festival is presented under the banner of Miladi's company Daricheh Cinema.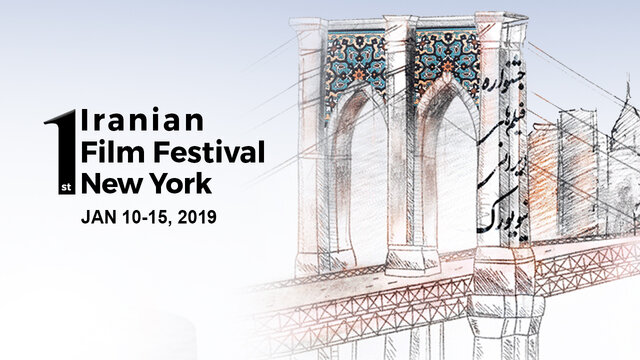 End Item