"All reimposed US sanctions violate UN Security Council Res 2231.-Intention to starve civilian population is crime against humanity.-ICJ already refuted @SecPompeo's claim on humanitarian exemptions.-Western media's factual accounts & attached letters show who's lying," Zarif wrote on his Twitter account.
In the tweet, Mr. Zarif has also published a series of pictures.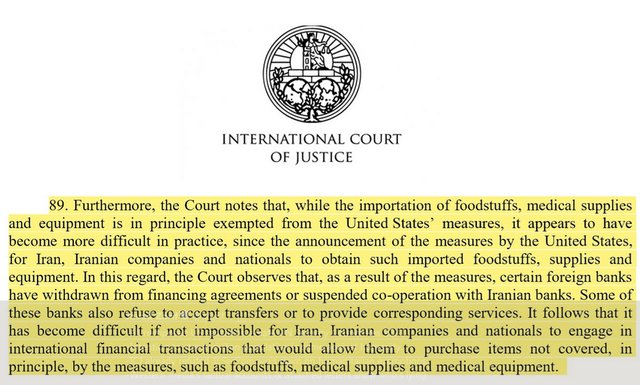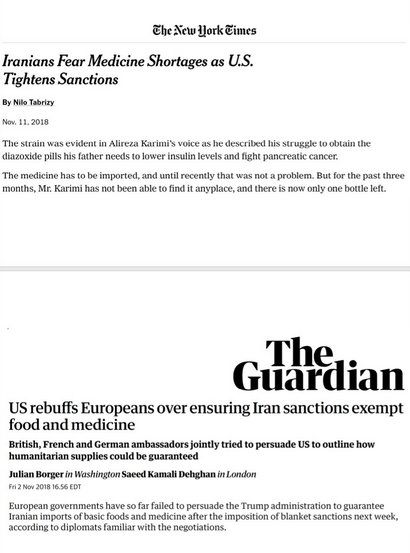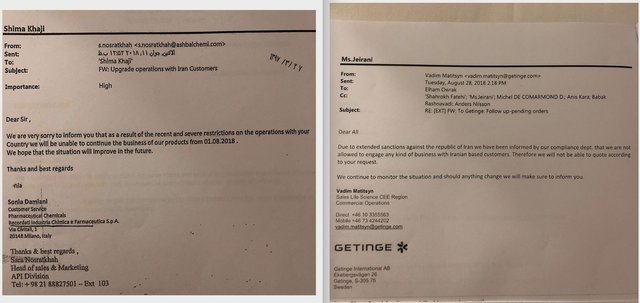 In another tweet, the Iranian senior diplomat wrote, "@SecPompeo has audacity to threaten crimes against humanity targeting ordinary Iranians; then attacks media for reporting his own words. He should either own what he says, or disown what US does. Can't have it both ways".
Zarif was responding to an earlier claim made by Pompeo on his Twitter account in which he accused "fake Newsweek" of helping spread lies.
"Shame on #FakeNewsweek for helping @JZarif spread lies. The truth is: the U.S. does not, and never did, sanction food and medicine. They are exempt from sanctions, as are financial transactions related to humanitarian needs," Pompeo tweeted.
In an interview with BBC Persian, the US Secretary of State said that Iranian officials must listen to Washington "if they want their people to eat."
End Item