Bahman Asgari defeated his opponent from Saudi Arabia in the final of -75kg and grabbed the second karate gold medal for Iran in the 2018 Asian Games.
He had reached the final match after three decisive victories against rivals from Afghanistan, Mongolia and Thailand.
In semifinals, he tied the match against Chinese Taipei opponent but was declared winner by juries' vote and was qualified for the final bout.
In final match, Asghari beated his rival from Saudi Arabia 5-0 and collected the gold medal.
Collecting a total of 15 gold, 14 silver and 13 bronze medals, Iran is currently ranked 4th in the medals table, after China, Japan and South Korea.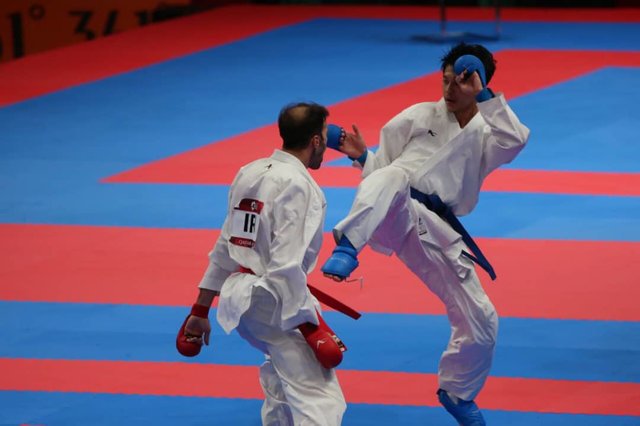 End Item