OD is a process by which a woman donates eggs to enable another woman to conceive as part of an assisted reproduction treatment or for biomedical research, SinaPress reported.
Since 1980, OD has been recognized as a proper technique to fertility, resulting in more OD children to be born every year.
Yet, with the increasing use of OD, concerns about its psychological, social, and moral effects on these children have, also, emerged and discussed by scholars.
In their new study, the scientists at Royan Institute explored the views of law and medical students on OD and whether or not they agreed with it.
The subjects were randomly selected from among law and medical students who were studying in Tehran.
This is the first study carried out in a Muslim nation on the attitudes of these students on OD; the results suggest that a large percentage of the participants supported OD as a way to fertility.
They, also, saw that the egg donator ought to remain anonymous for the child up to the age of 18. Also, female participants, more than males, believed that the recipient (the mother) would normally love her OD baby.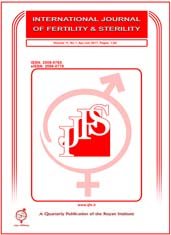 End Item