Stone Paper, also called mineral paper, is a type of strong and durable paper-like product manufactured from calcium carbonate bonded with high-density polyethylene (HDPE).
It has, in fact, been produced in different nations in recent years and has partly replaced the typical papers.
Head of Geochemistry Department at Jahad Daneshgahi of Technology in Isfahan Ali Ghasemi, PhD, said, "70 to 80 percent of the required material to produce stone paper is calcium carbonate and the remaining 20 percent is polymer materials, all are available in the Iranian stone factories and petrochemical plants."
"Currently, stone paper in our country is being manufactured via production lines imported from China," he added.
The new type of paper features properties making it remarkably costly in industry; they include high sustainability at high temperatures, resistance to water and moisture penetration, strength as well as remarkable resistance to fire, corrosion, and insects.
Unlike the typical papers whose production requires a high quantity of water, the newly emerged paper does not need much water and is, thus, highly costly.
As its chief ingredient is stone powder, the final product is waterproof and is far more resistant to tear compared to usual papers. Stone paper is also recycled in a short period of time following its return to soil.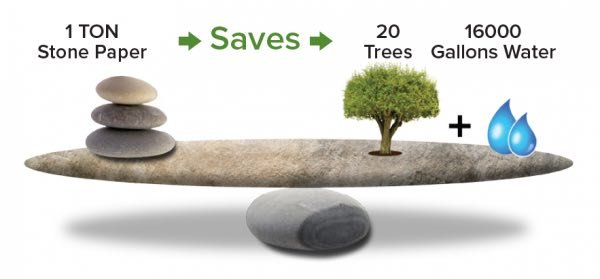 End Item