The rally was held outside the former embassy of US in Tehran (known as Den of Espionage) during which protesters condemned the brutal killing of Palestinians in Gaza by Zionist forces and the opening of US' new embassy in al-Quds.
The demonstrators held Palestine flags and pictures of martyred children during recent unease in Gaza, chanting "Down with USA" and "USA – Israel shame on your deceits".
They also held banners, accusing Saudi officials for their silence over the recent violent attacks against Palestinians.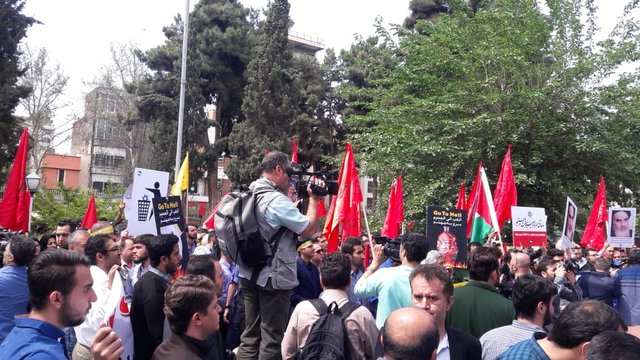 End Item