During the meeting, Ali Larijani praised "friendship" between the Islamic Republic and African states.
"Iran has a good friendship and level of relations with African countries, and the region's issues have always been a matter of attention for us and we have always supported the independence of African countries," he said.
As regards bilateral ties, Larijani noted the visit by Sidibe can help promote mutual cooperation.
"The parliamentary and political ties are in good level and we hope to promote economic relations, too," he added.
The President of the National Assembly of Mali, for his part, lauded friendly relations between his country and Iran and said, "We are eager to define new framework for further cooperation."
"We will remain a friend of Iran forever and will never cooperate with enemies of Iran," he noted.
"Many African countries are willing to expand their relations with Iran, and seek to become familiar with the Iranian culture through traveling to your country," Sidibe told his Iranian counterpart.
Sidibe also said Bamako would exhaust all possible efforts in its power to upgrade the level of bilateral trade relations, and hoped that his country would soon receive Iranian goods.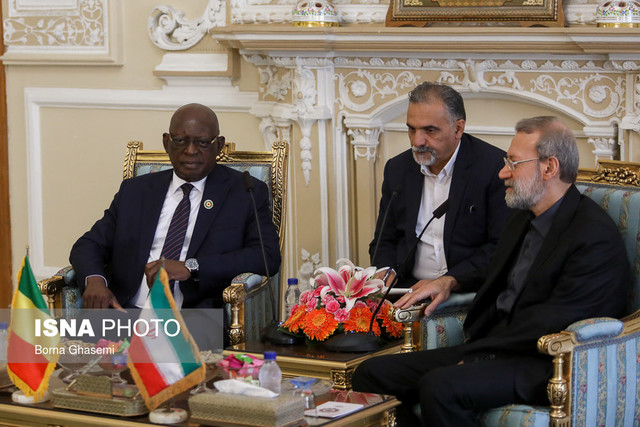 End Item