His victory caused the Iranian freestyle wrestling to gain gold medal in the 86kg weight category after 19 years.
The Olympic gold medalist eliminated opponents from Kazakhstan, Moldova, and Azerbaijan to reach the semi-final match on Friday. He then overcame Vladislav Valief of Russia 4-to-nothing to book his spot in the final.
The 22-year-old only needed 2 minutes and 24 seconds to secure Iran's first gold in the 86kg weight category with a flawless 10 to nothing victory in the first half.
The 2017 World Wrestling Championships kicked off in Paris, France, on August 20 and will wrap up on August 28.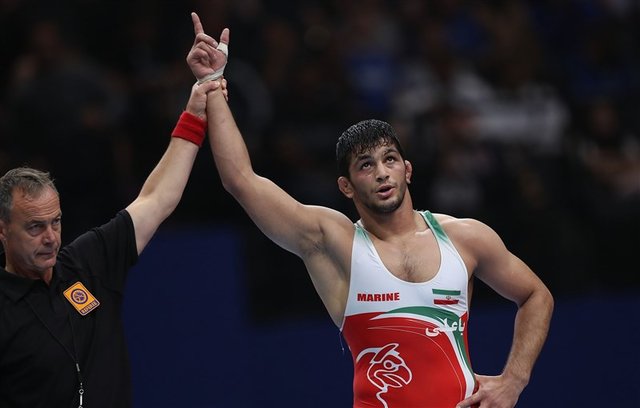 End Item